This is Jocko, Kitty and Baby. They are adorable sock animal patterns going way back. This vintage advertisement from the 1943 issue of McCalls Needlework.
Although the magazine was McCalls, I wasn't sure if it was a McCalls or a mail order pattern. These magazines typically carry both. A google search brought all kinds of fun information about Jocko Sock Monkeys, but, I had to go to Vintage Patterns Wikia to find the actual pattern.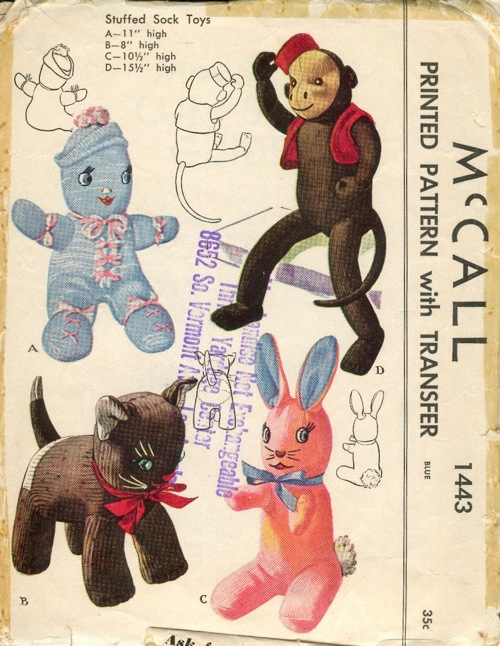 Yep, it's a McCall pattern, dated 1948. (Interesting that the bunny did not make their 1949 advertisement). The pattern set apparently contains tissue pieces, along with transfers for the faces.
I knew, at first sight, this was moving to my 'search for', 'must have' pattern list. I've already set up my Advance Google Alert and I'm keeping my fingers crossed !
If you have this pattern, I'm begging you to share. I promise to give it back !
Thanks for dropping by,
Lorrie